The Serendipity of Drug Development


Like every story, a drug development success story isn't one where 2 + 2 = 4. We hear about the headlines and the end results once victory is achieved over the acquisition end line, however the backstory is seldom given the right amount of air time. This story is one with many twists and turns. It is in this story where the real lessons lie.
The common ingredients in successful drug development are a confluence of timing, knowledge, experience, hard work, access to capital and sheer luck. But how these come together is the real story.
This story takes on epic proportions in a biotech setting, which is not cushioned and protected like in large pharma. The news feeds give us the story line of the scientific creativity, the wonder of it all and the successes. What they usually don't tell is what really creates this: the herculean amount of hard work, the painful process of raising the needed capital, the incredible patience and perseverance needed when the idealized projections don't pan out, the countless sleepless nights, the huge sacrifices made personally by those leading the process and by their families who endure their absence and stress, and perhaps most illusive of all: the need for luck.
For instance, many people know Millennium Pharmaceuticals (now part of Takeda Pharmaceutical Co.) as a biotech success story. Millennium is known by its flagship multiple myeloma drug, Velcade® ($2.6 B global sales in 2013). However, few state that Velcade® did not come from Millennium's research platform – a platform that used up hundreds of millions of investor dollars and never panned out. It is worthwhile to look behind at the back-story of Velcade®, as therein lie many lessons:
Velcade® (originally called MG-341 or PS-341) was originally developed by a small Boston company Myogenics which later changed its name to ProScript. The company was led by Julian Adams. The drug was originally developed for muscle wasting diseases. By 1999 ProScript almost ran out of money as the head of the lead VC passed away and other investors did not believe in potential of the drug as an effective oncology treatment due to the perceived narrow therapeutic window and lack of robust anti-tumor activity in the early trials. ProScript was sold to Leukosite for $2.7 M in July 1999. Three months later Millennium acquired Leukosite for $635 M for it's lead compound CamPath® and had no interest in Velcade®. CamPath® was shortly thereafter sold to ILEX, which was later acquired by Genzyme. By year 2000, Millennium had raised and spent over hundreds of millions of dollars (over seven years since inception) to develop drugs out of its cutting edge human genome platform technology, which had not resulted in any drugs in the end. Within 3 years from acquiring Leukosite, Millennium developed Velcade® and filed the NDA and obtained approval in May 2003. Velcade® became one of the biggest oncology blockbusters of all time and recorded one of the fastest approvals in FDA history. This not only saved Millennium but also made it an $8.8 Billion company (at the time of M&A with Takeda). All this happened with thanks to a drug that many did not believe in and a company that was purchased a few years earlier for $2.7 M. The main character in this story that deserves tremendous credit is Julian Adams for his perseverance and tenacity to endure multiple mergers and acquisitions, until Velcade® obtained approval and was launched. Velcade® was a game changer in multiple myeloma, a disease that until prior to Velcade®' s approval had a grim prognosis. To date, over 100,000 patients have been treated globally and survival has improved dramatically. For the detailed story of Velcade® click here and here.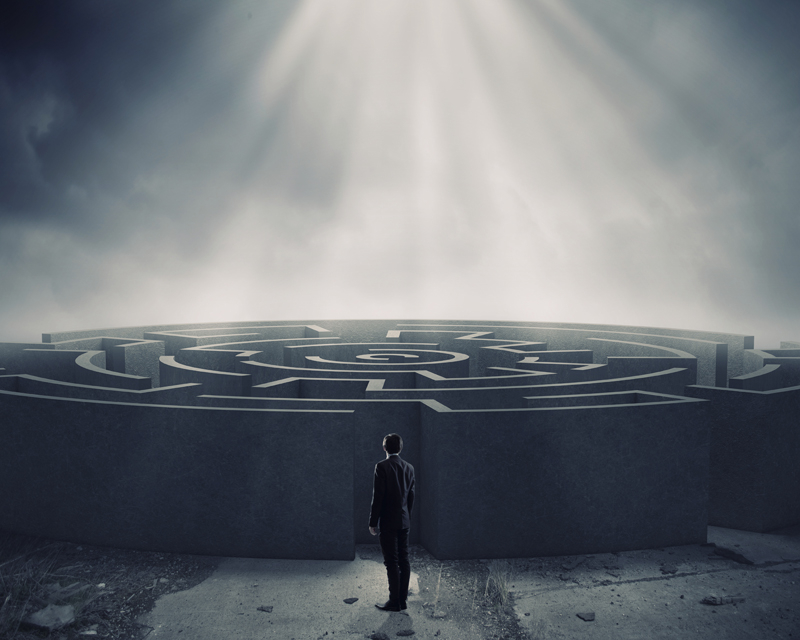 There are countless incredible drug development successes with equally fascinating back-stories that brought them to life. At Novateur we know many of them, as several Novateur team members were directly involved in their development: e.g. Vidaza®, Sutent®, Herceptin®, CellCept® to name a few.
In life sciences, inventions often take a path of their own that is not necessarily planned in the beginning. As life science entrepreneurs navigate the complex terrain of medicinal science, and the ever-changing regulatory and finance landscapes, the story often becomes a tale of perseverance and faith.
As with all critical turning points in a narrative, there is always the one juncture where hope is almost abandoned in a project or drug candidate, and just then a white knight appears in the form of hope and the story extends.
I invite you to read a new book, which has been written by a great friend and colleague Dr. Lorne Brandes, a Canadian oncologist and drug development entrepreneur. The book is called "Survival: A Medical Memoir (From Drug Discovery To Clinical Cancer Trials)", available on Amazon and FriesenPress.
As discussed, this book holds all the known ingredients of the backstory of the dramatic drug development tale. The amazing true story of a discovery of a novel antihistamine (DPPE; tesmilifene) that helped chemotherapy drugs cure laboratory mice of cancer while protecting the bone marrow. The book chronicles Dr. Brandes' passion to move DPPE from the laboratory to the clinic; the unprecedented facilitation of its development and approval for human use by University and government bureaucrats; and the decision of the U.S. pharmaceutical giant, Bristol-Myers Squibb, that stopped DPPE in its tracks. This was after it was declared inactive at an early time-point in a major breast cancer trial, only to show a marked survival advantage in a follow-up analysis 18 months later. Finally, as with all epic endings, an eventual dramatic rescue by YM BioSciences, a small Canadian biotech company that, with a combination of luck, private venture capital and the FDA's blessing, took it back into a final trial needed for its approval. Intertwined with the honest human drama are the politics and science behind the story, including an unanticipated research finding with implications that shook the public, drug companies and regulatory agencies.
Readers of this book will recognize many familiar names in the pharmaceutical industry, including several Novateur Ventures team members and associates such as Dr. Hooshmand Sheshbaradaran, Dr. William (Bill) McCulloch and John McBride.
The book foreword is written by Dr. Agnes V. Klein, Director of the Centre for Evaluation of Radiopharmaceuticals and Biotherapeutics, Biologics and Genetic Therapies Directorate, Health Canada.
The book is worth the read and I hope you enjoy it.